Dancing in the Southeast

============================================================================================================
  Please Note: This info is as accurate as possible (at the time of posting).
There's contact information at the end if you have questions about any of the dances.
Do check with the caller or cuer if you're going to a dance that you haven't attended before to make sure that it's still on (or ask one of the "regular" attendees).
"And lost be the day to us in which a measure hath not been danced."




(F. Nietzsche)
===========================================================================================================
Typical Schedule -- updated 11/30/2023


===========================================================================================================
The 69th Florida State Square & Round Dance Convention
January 19th and 20th, 2024 in Deland, FL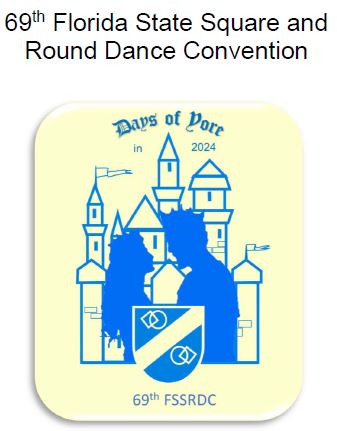 ===========================================================================================================




Contact info:(updated 11-30-2023)

Jack Lewis (Caller & Cuer) - (561) 731-3119 - lewisjsquare@yahoo.com
Chris Phillips (Caller) - (954) 525-8365 - www.caller4u.com ChrisDPhillips@aol.com
Chuck (Cuer) & Mary Ryall - call Mary - (772) 359-1048 (cell) or (772) 461-1422 - www.whirlaways.org


INFORMATION IS DEEMED CORRECT
NOT RESPONSIBLE FOR ERRORS
CALL AND VERIFY DANCES WHEN POSSIBLE