Today Is:

Square and Round Dance News for the West Coast of Florida
AND
the official Newsletter of the West Coast
Square & Round Dancers Association
(formerly the West Coast Dancer)

DANCERgram Editor: Penny Green (sqdncfan@gmail.com)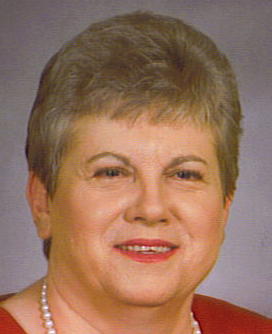 www.dancergram.com
If you use Facebook check out the group "Square Dance Flyers"
you will find many postings of upcoming Virtual Square Dances and Rounds
worthwhile checking it out !!
Most Recent DANCERgram Newsletter Published: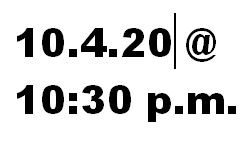 Website Updated: 08/11/2020



The DANCERgram is a monthly newsletter emailed to dancers on the Editors mailing list and posted to this website.
To request the newsletter by email contact the Editor or Webmaster.
Submissions to be included in the monthly DANCERgram must be received by the 25'th of the prior month.



Click Here for the Current Issue of the DANCERgram



Dancing In The Florida West Coast Association Area...
Click Here for a List of Clubs and Links to Club Web Sites / Dance Calendars / Contact Information


Click here to go to the DANCERgram "Event Listings"



Featured Content....


None At This Time.....




** CANCELLED ! ** - 67'th Florida State Square & Round Dance Convention - February, 2021
...click here for the 67'th FL Convention website



Upcoming Community Demos - Square Dancers Needed !!

Demo's - Please Support - Click on The Links Below for More Information...
....More To Come.....



Links To: Florida's West Coast Association, Suncoast Callers & Cuers & Florida Federation Websites
Florida's West Coast Association Website
Suncoast Callers & Cuers Association Website
Florida Federation of Square Dancers Website

Links To Facebook Websites Supporting Square Dancing In Our Area
...none at this time .. if you have any to add contact the webmaster...





...click here for link to Strawberry Square Website
Note: All Square Dancing Cancelled Until October, 2020



NATIONAL SQUARE DANCE CONVENTION
70th NSDC - Jackson MS - June 23-27, 2021 .....click here for link



Click here to go to the "West Coast Events" section
Click here to go to the "Event Listing Section" & Flyers
Click here to go to the "Repeating Events" section
Click here to go to the "Workshops & Classes" section
Click here to go to the "Cruise Flyers" section



West Coast Dance Flyers & Meetings
click on underlined items for a Flyer...
**Decision On Dance TBD** - September 20, 2020 @ 1:00PM - President's Ball - Strawberry Square - Plant City, FL
**Decision On Dance TBD** - November 13-14, 2020 - WCSRDA Fall Fun Fest - Bartow, FL click here for flyer...
==============================================
West Coast Meeting Dates......

August 12, 2020 @ 6PM - Virtual - Contact Penny Green for info
==============================================


Click here to return to the Index
Click here to return to the top



Special Events - Flyers & Links:
(cancelled events thru September 2020 have been removed - only showing those known to be still scheduled)
underlined items below can be "clicked on" for more info...
AUGUST, 2020
August 3, 2020 - Temple Twirlers Will Try To Reopen September 14 .. check that date below for more information
August 8, 2020 - Social Dance 6:30-9:00PM at Strawberry Square - Plant City, FL -- CLICK LINK TO MAKE A RESERVATION TO ATTEND click here for link ...
August 14, 2020 - Round Dance Phase II-IV with the Bunns 7:00-9:30PM at Strawberry Square - Plant City, FL click here for info / reservations / dance playlist...
August 22, 2020 - Social Dance 6:30-9:00PM at Strawberry Square - Plant City, FL -- CLICK LINK TO DETERMINE IF RESERVATION REQUIRED click here for link ...
August 23, 2020 - Round Dance with the Griffins 2:00-5:00PM at Strawberry Square - Plant City, FL click here for link to SS calendar...
SEPTEMBER, 2020
September 7, 2020 - Round Dance Workshop & Dancing 9AM-6PM - Strawberry Square - Plant City, FL click here for link to SS calendar...
September 8, 2020 - Buttons & Bows Scheduled to Start Dancing Again….Lakeland, FL
Monday September 14 & September 28 - Temple Twirlers Will Try To Reopen with a Square Dance .. check back soon for more information ...
**Decision On Dance TBD** - September 20, 2020 @ 1:00PM - President's Ball - Strawberry Square - Plant City, FL
September 26, 2020 - Social Dance 6:30-9:00PM at Strawberry Square - Plant City, FL -- CLICK LINK TO ACCESS DJ KEN MILLER WEBSITE click here for link ...
OCTOBER, 2020
** CANCELLED ** - October 15-17, 2020 - Attn All Callers: Florida Callers Assoc. Fall Clinic for Callers - with Bill Harrison - Lakeland, FL click here for flyer...
** CANCELLED ** - October 17, 2020 - Special Dance (Plus & Rounds) at Strawberry Square with Bill Harrison & Susan Snider - Strawberry Square - Plant City, FL click here for flyer...
October 16-18, 2020 - 61'st Missouri State Festival of Square & Round - Sedalia, MO click here for flyer...
October 22-25, 2020 - FANSDC 45th Annual Camporee & Halloween Haunting - Eustis, FL click here for flyer...
October 24, 2020 - Social Dance 6:30-9:00PM at Strawberry Square - Plant City, FL -- CLICK LINK TO ACCESS DJ KEN MILLER WEBSITE click here for link ...
NOVEMBER, 2020
**Decision On Dance TBD** - November 13-14, 2020 - WCSRDA Fall Fun Fest - Bartow, FL click here for flyer...
November 20-21, 2020 - 47'th Annual Turkey Strut - Pigeon Forge, TN click here for flyer...
November 28, 2020 - Social Dance 6:30-9:00PM at Strawberry Square - Plant City, FL -- CLICK LINK TO ACCESS DJ KEN MILLER WEBSITE click here for link ...
DECEMBER, 2020
December 12, 2020 - Social Dance 6:30-9:00PM at Strawberry Square - Plant City, FL -- CLICK LINK TO ACCESS DJ KEN MILLER WEBSITE click here for link ...
December 31, 2020 - Ring In the New Year "The Golden Twenties" - Strawberry Square - Plant City, FL click here for flyer...
JANUARY, 2021
January 7-9, 2021 - Whale Of A Dance - Myrtle Beach, SC click here for flyer...
January 8-10, 2021 - Southern Stars Fest with Pamela and Jeff Johnson - Stardust Dance Center - Plant City, FL click here for flyer...
FEBRUARY, 2021
** CANCELLED !! ** - February 18-20, 2021 - 67'th Florida State Convention - Daytona Beach, FL (Web Site) click here for website link...
MARCH, 2021
March 18-20, 2021 - WASCA Spring Festival - Alexandria, VA (website) click here for website link...
March 19-21, 2021 - March Memories Fest with Pamela and Jeff Johnson - Stardust Dance Center - Plant City, FL click here for flyer...
APRIL, 2021
April 16-18, 2021 - 61'st California State Square Dance Convention - Victorville, CA click here for flyer...
MAY, 2021
JUNE, 2021
June 4-5, 2021 - 66'th Colorado State Square Dance Festival - Greeley, CO click here for flyer...
June 20-26, 2021 - 70'th NSDC Tours click here for flyer - CHECKING THE WEBSITE IS RECOMMENDED...
June 23, 2021 - 70'th NSDC Elvis Tribute Dinner & Show click here for flyer...
June 23-26, 2021 - 70'th NSDC Registration Form click here for form - HOWEVER ONLINE REGISTRATION RECOMMENDED -- VISIT THE WEBSITE...
June 23-26, 2021 - 70'th NSDC - Jackson, Mississippi (Link to Website) click here for website link...
June 23, 2021 - 70'th NSDC Fashion Show click here for flyer...
June 27-July 4, 2021 - Jackson Post-Convention Cruise - Carnival "Glory" - Departs New Orleans, LA click here for flyer...
JULY, 2021
AUGUST, 2021
August 18-21, 2021 - 2021 usaWEST Square Dance Convention - San Diego, CA click here for flyer...
Registration Form: August 18-21, 2021 - 2021 usaWEST Square Dance Convention - San Diego, CA click here for form...
August 27-28, 2021 - 52'nd Annual Peach Promenade - Clifton, CO click here for flyer...
SEPTEMBER, 2021
September 17-19, 2021 - Neekoosa-Rama with Pamela and Jeff Johnson - Nekoosa, WI click here for flyer...
OCTOBER, 2021
NOVEMBER, 2021
DECEMBER, 2021
JANUARY, 2022
JUNE, 2022
June 22-25, 2022 - 71'ST NSDC - Evansville, Indiana (Link to Website) click here for link to website...
DECEMBER, 2022
JANUARY, 2023
JUNE, 2023
June 21-24, 2023 - 72'nd NSDC - Mobile Alabama (Link to Website) click here for website link...
.........72'nd NSDC Flyer & Pre-Registration form click here for form...


Click here to return to the Index
Click here to return to the top



Multi-Date Dance Schedules:
SQUARE DANCE....:
ROUND DANCE....
==============================================


Click here to return to the Index
Click here to return to the top



Workshops & Classes
click on each item for the Flyer...
Check the DANCERgram newsletter for updates....:
SQUARE DANCE...
….none at this time...
ROUND DANCE....
=> TOM & CINDY BUNN @ STRAWBERRY SQUARE
….none ..at this time...
=> PAMELA & JEFF JOHNSON @ STARDUST DANCE CENTER
….none ..gone North...
=> OTHER....
==============================================


Click here to return to the Index
Click here to return to the top



Cruise Flyers
underlined items below can be "clicked on" for more info......
December 5-12, 2020 - Western Caribbean Square Dance Cruise with Jack & Ilene Lewis - Miami, FL click here for flyer...
February 20-27, 2021 - Cruise The Mexican Riviera - San Diego, CA click here for flyer...
June 27-July 4, 2021 - Jackson Post-Convention Cruise - Carnival "Glory" - Departs New Orleans, LA click here for flyer...
August 11-23, 2021 - Baltic Cruise with Jack & Ilene Lewis - Amsterdam, Netherlands click here for flyer...
==============================================


Click here to return to the Index
Click here to return to the top






The DANCERgram E-Newsletter presented on this website is published by a square and round dancer concerned about the preservation of our dance activity. Publication of the E-Newsletter is monthly with Flashes as needed. The Editor reserves the right to edit, condense, or rewrite any submission to the E-Newsletter. Opinions expressed in the E-Newsletter or on this website are not necessarily that of the Editor or the West Coast Square and Round Dancers' Association. All new information (since the previous issue) in the E-Newsletter is highlighted in yellow. Please forward the E-Newsletter to your membership or other interested parties, or provide printed copies to your members and visitors. This website www.dancergram.com has both the E-Newsletter and additional content. If you would like a copy of the E-Newsletter emailed to you or would like your club information added, please contact the editor at sqdncfan@gmail.com


VISITOR COUNTER
Count restarted on 11-21-2018.
Count 2,307 on 06/05/2019.. Count 4,775 on 01/17/2020.. Count 6,049 on 05/19/2020