Today Is:

Square and Round Dance News for the West Coast of Florida
AND
the official Newsletter of the West Coast
Square & Round Dancers Association
(formerly the West Coast Dancer)

DANCERgram Editor: Penny Green (sqdncfan@gmail.com)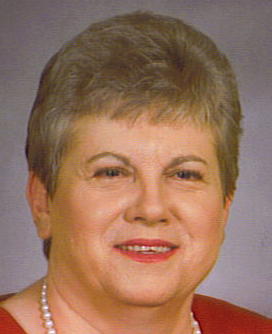 www.dancergram.com
Most Recent DANCERgram Published: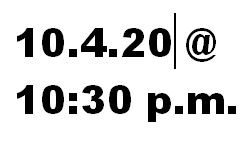 The DANCERgram is a monthly newsletter emailed to dancers on the mailing list and posted to this website.
To request the newsletter by email contact the Editor or Webmaster.
Submissions to be included in the monthly DANCERgram must be received by the 25'th of each month.


Click Here for the Current Issue of the DANCERgram
Dances In The West Coast Association Area...
Click Here for a List of Clubs and Links to Club Web Sites / Dance Calendars / Contact Information


Click here to go to the DANCERgram "Event Listings"


Featured Content....

Featured Event.."click" for larger view..




Clubs With Lessons & Workshops


Clubs Offering Lessons -- Full List In "Workshops & Classes" Section
... Trinity Squares - Wesley Chapel - Sundays ...
... Promenade Squares - Pinellas Park - Mondays ...
... Strawberry Squares - Plant City - Mondays...
... Village On The Green - Bradenton - Mondays ...
... Sun Coast Squares - St. Petersburg - Tuesdays...
... Buttons & Bows - Lakeland - Wednesdays ...
... Snell's Bo's & Bell's - Dunedin - Thursdays ...
...Click here to go to the "Workshops & Classes" section





69th NSDC - Spokane WA - June 17 - June 20


....Website Links in the DANCERgram Event Listing & Navigation Menu





67'th Florida State Square & Round Dance Convention - February 19-20, 2021 !!
February 19-20, 2021 @ Daytona Ocean Center, Daytona Beach, FL
Trail-end Dance February 18, 2021 ...click here for the website
...click here for just the registration form



Upcoming Community Demos - Square Dancers Needed !!

Demo's - Please Support - Click on The Links Below for More Information...
Save The Date - Square Dance Demo Thursday March 5, 2020 - 9:30AM-11:00AM - Pyramid Studios & Gallery - 1508 W. Sligh Ave, Tampa -- Sponsored by Temple Twirlers -- more info to follow

Save The Dates - Square Dance Demos To Generate Interest For New Classes - Wednesdays March 4 & March 11, 2020 - 6:00PM-8:00PM - Omar K Lightfoot Rec Center - 10901 N. 56th Street, Temple Terrace FL -- Sponsored by Temple Twirlers -- more info to follow

....More To Come.....



Links To: Florida's West Coast Association, Suncoast Callers & Cuers & Florida Federation Websites
Florida's West Coast Association Website (http://www.floridasquaredance.com/westcoast/index.php)
Suncoast Callers & Cuers Association Website (http://www.sccafl.com/index.html)
Florida Federation of Square Dancers Website (http://www.floridasquaredance.com/)

Links To Facebook Websites Supporting Square Dancing In Our Area
...none at this time .. if you have any to add contact the webmaster...





Click here to go to the "West Coast Events" section
Click here to go to the "Event Listing Section" & Flyers
Click here to go to the "Repeating Events" section
Click here to go to the "Workshops & Classes" section
Click here to go to the "Cruise Flyers" section


Click here to return to the Index
Click here to return to the top



Special Event Dance Flyers:
(additional dances can be found in the DANCERgram "Looking Ahead" section in the newsletter or on this website )
click on each item for the Flyer...
FEBRUARY, 2020
February 28-290, 2020 - 28'th Annual Heart of the Smokies Square Up - Pigeon forge, TN
MARCH, 2020
March 8, 2020 - West Coast Square & Round Dance Association - Arcadia, FL
March 8, 2020 - Round Dance with Tom & Cindy Bunn @ Strawberry Square - Plant City, FL
March 15, 2020 - Suncoast Callers & Cuers Association Freshman Frolics - Class Level / Experienced Dancers Needed to Help - Strawberry Square - Plant City, FL
March 18, 2020 - Hawaiian Dance - Mainstream / Easy Plus - Strawberry Square - Plant City, FL
March 19-21, 2020 - WASCA's 61'st 2019 Spring Festival - Alexandria, VA
March 20-22, 2020 - March Memories Fest Round Dance Weekend with Pamela and Jeff Johnson - Stardust Dance Center - Plant City, FL
March 20-21, 2020 - 51'st Louisiana State Square Dance Convention - Alexandria, LA
March 21, 2020 - 3 Dance Sessions with Ron Libby & Keith Stevens - Lake Ashton Clubhouse - Lake Wales, FL
March 21, 2020 - Hawaiian Dance - Plus Dance with Rounds - Strawberry Square - Plant City, FL
March 22, 2020 - 4'th Sunday Fun Level Rounds - Charlie & Leona Lovelace @ Strawberry Square - Plant City, FL (website link)
TBD..March 29, 2020 - 5'th Sunday Classic Rounds - Charlie & Leona Lovelace @ Strawberry Square - Plant City, FL (website link)
March 30 - Temple Twirlers 40'th Anniversary Dance (With A Special Program) - Temple Twirlers - Tampa, FL
APRIL, 2020
April 5, 2020 - Round Dance with Tom & Cindy Bunn @ Strawberry Square - Plant City, FL
April 17-18, 2020 - 29'th Spring Fling - Fort Walton Beach, FL
April 17-18, 2020 - 45'th Annual South Carolina Square & Round Dance State Convention - West Columbia, SC
April 23-25, 2020 - New England Square & Round Dance Convention, Hyannis, Mass
April 26, 2020 - 4'th Sunday Fun Level Rounds - Charlie & Leona Lovelace @ Strawberry Square - Plant City, FL (website link)
MAY, 2020
May-September, 2020 - Maggie Valley Square Dance Vacations - Maggie Valley, NC
May 1-2, 2020 - Blairsville Spring Sashay Callerama - Blairsville, GA
May 15-17, 2020 - 23rd Annual Spring Spectacular - Rounds Weekend with Pamela and Jeff Johnson - Woodburn, Oregon
May 24, 2020 - 4'th Sunday Fun Level Rounds - Charlie & Leona Lovelace @ Strawberry Square - Plant City, FL (website link)
TBD..May 31, 2020 - 5'th Sunday Classic Rounds - Charlie & Leona Lovelace @ Strawberry Square - Plant City, FL (website link)
JUNE, 2020
June 5-6, 2020 - June Bug Jubilee - Fultondale, AL
June 16, 2020 - Trails End Dance 69'th NSDC - Spokane, Washington
June 17-20, 2020 - 69'th NSDC - Spokane, Washington .. Flyer … website link below
June 17-20, 2020 - 69'th NSDC - Spokane, Washington (Link to Website)
TBD..June 28, 2020 - 4'th Sunday Fun Level Rounds - Charlie & Leona Lovelace @ Strawberry Square - Plant City, FL (website link)
June 28-July 2, 2020 - 44'th Annual Roundalab Convention - Modesto, CA
JULY, 2020
July 10-11, 2020 - 2020 NWFSRDA 46'th Annual Roundup - Tallahassee FL
July 23-25, 2020 - 57'th Star Spangled Banner Festival - Gettysburg, PA
AUGUST, 2020
August 6-8, 2020 - Tennessee 46'th Square & Round Dance Convention - Gatlinburg, TN
August 9-13, 2020 - Dance Week With Jerry & Tony - Maggie Valley Square Dance Vacation - Maggie Valley, NC
August 14-15, 2020 - 31'st Annual North Carolina State Convention "Under The Sea" - Raleigh, NC
August 16-20, 2020 - Dance Week With Jerry & Tony - Maggie Valley Square Dance Vacation - Maggie Valley, NC
August 20-22 - 58'th Michigan Square and Round Dance Convention - Kalamazoo, MI (website link)
SEPTEMBER, 2020
September 3-5, 2020 - 25'th Evening in Paris - Chaparral Paris, TX
September 4-6, 2020 - Single Square Dancers USA 50'th Dance-A-Rama Festival - Newark, OH
September 18-19, 2020 - 49'th Annual Georgia State Square Dance Convention - Gainesville, GA
September 18-20, 2020 - Nekoosa-Rama - Rounds with Pamela and Jeff Johnson - Nekoosa, Wisconsin
OCTOBER, 2020
October 22-25, 2020 - FANSDC 45th Annual Camporee & Halloween Haunting - Eustis, FL
NOVEMBER, 2020
November 13-14, 2020 - WCSRDA Fall Fun Fest - Bartow, FL
November 20-21, 2020 - 47'th Annual Turkey Strut - Pigeon Forge, TN
DECEMBER, 2020
JANUARY, 2021
January 7-9, 2021 - Whale Of A Dance - Myrtle Beach, SC
FEBRUARY, 2021
...67'th Florida State Convention .. Registration Form
JUNE, 2021
June 23-26, 2021 - 70'th NSDC - Jackson, Mississippi (Flyer)
June 23-26, 2021 - 70'th NSDC - Jackson, Mississippi (Link to Website)
AUGUST, 2021
August 18-21, 2021 - 2021 usaWEST Square Dance Convention - San Diego, CA
JUNE, 2022
June 22-25, 2022 - 71'ST NSDC - Evansville, Indiana (Link to Website)
<
JUNE, 2023
June 21-24, 2023 - 72'nd NSDC - Mobile Alabama (Link to Website)
.........72'nd NSDC Flyer & Pre-Registration form


Click here to return to the Index
Click here to return to the top



Multi-Date Dance Schedules:
SQUARE DANCE....:
THURSDAYS - Workshop (6:30-7:00), Mainstream & Plus & Easy Rounds (7:00-8:30) - Hale Recreation Center, 330 Douglas Avenue, Dunedin FL -- Allen Snell - Info: 727-809-0323 (cell) 727-862-4842 (home)

ROUND DANCE....
Most 2'nd Sundays Round Dance with Tom & Cindy Bunn @ Strawberry Square - Plant City, FL
Round Dance Party (Phases 2, 3 & 4) - most 4'th Sundays at Strawberry Square, Plant City, FL - check for exact schedule on websites
click here for link to Charlie Lovelace website
click here for link to Strawberry Square Calendar
Round Dance Party (Classics) at Strawberry Square, Plant City, FL - some 5'th Sundays (not during the summer) -- check for exact schedule on website
click here for link to Charlie Lovelace website
click here for link to Strawberry Square Calendar
…..RAPID BALLROOM'S WEBSITE - CLASS AND DANCE SCHEDULES (thru March, 2019 in Florida then Minnesota) - Click Here
==============================================


Click here to return to the Index
Click here to return to the top



Workshops & Classes
click on each item for the Flyer...
Check the DANCERgram newsletter for updates....:
SQUARE DANCE..**NEW**..
** NEW ** Starts Thursday January 2, 2020 @ 1:00-3:00pm - Advanced Dancing in Highlands County, FL with Mike Gormley & Sam Dunn - Sebring, FL
Starting Monday November 4, 2019 - Strawberry Square - Mainstream & Plus Lessons - Plant City, FL
** NEW ** Starts Wednesday January 8 - Beginner 6:30-8:00pm / Plus 8:00-9:00pm .. Buttons & Bows - Lakeland, FL
** NEW ** - STARTS MONDAY DECEMBER 2, 2019 - 2PM-4PM - Square Dance Beginners Class - Village On The Green - Bradenton, FL
Starting Thursday December 5, 2019 @ 6:30-7:30PM - Snell's Bo's & Bell's - Beginner, Mainstream & Plus Lessons - Dunedin, FL
**NEW** Starting Monday January 6, 2020 @ 6:30-8:00PM - Modern Square Dance Lessons at Strawberry Square - Plant City, FL
...support these ongoing classes as angels ...
Starting Tuesday September 24, 2019 @ 7:30-9:00PM - NEW !! - Sun Coast Squares - Learn To Square Dance - St. Petersburg, FL
Thursday Sept. 26 & then Starting Monday September 30 6:30-8:30pm - Promenade Squares - Beginner Square & Round Dance - Pinellas Park, FL
Starting Sunday October 6, 2019 @ 2PM-4PM - NEW !! - Trinity Squares - Mainstream Class and Workshop - Wesley Chapel, FL
ROUND DANCE....
TOM & CINDY BUNN @ STRAWBERRY SQUARE
SUMMER 2019--SPRING 2020 - Tom & Cindy Bunn Round Dance At Strawberry Square - 2019-2020 Schedule of CLASSES, ROUND DANCES, WORKSHOPS - click here for Flyer
**NEW** BEGINNING DANCE CLASSES SPRING 2020 - Tom & Cindy Bunn Round Dance At Strawberry Square - January-March 2020 Schedule of CLASSES … click here for Flyer
** NEW ** - STARTS THURSDAY NOVEMBER 7, 2019 - 2:30PM-4:00PM - Beginning Rumba - Tom & Cindy Bunn - Strawberry Square - Plant City, FL
** NEW ** - STARTS SATURDAY NOVEMBER 9, 2019 - 10:30PM-12 Noon - Beginning Bolero - Tom & Cindy Bunn - Strawberry Square - Plant City, FL
... UPDATED WEEKLY - CLICK HERE FOR TOM AND CINDY BUNN WEEKLY CALENDAR....
Monthly -- Second Sunday Round Dance with Tom & Cindy Bunn @ Strawberry Square - Plant City, FL
PAMELA & JEFF JOHNSON @ STARDUST DANCE CENTER
**STARTS NOVEMBER 2019** - ROUND DANCE CLASSES - Stardust Dance Center & Ballroom - 4 Different Dance Classes & Special Events - with Pamela & Jeff Johnson - November 2019 to March, 2020 - click here for Flyer #1
**STARTS NOVEMBER 2019** - ROUND DANCE CLASSES - Stardust Dance Center & Ballroom - 4 Different Dance Classes & Special Events - with Pamela & Jeff Johnson - November 2019 to March, 2020 - click here for Flyer #2
**NEW - JANUARY/FEBRUARY 2020** - FRIDAY DATE NIGHT DANCE CLASSES FOR BEGINNERS - Stardust Dance Center & Ballroom - click here for Flyer
... UPDATED WEEKLY - CLICK HERE FOR PAM AND JEFF JOHNSON WEEKLY CALENDAR....
...Pamela & Jeff Johnson's special event flyers can be found in the Events listings....
Directions To Stardust Dance Center - Plant City, FL
...OTHER....
** NEW ** - STARTS MONDAY DECEMBER 2, 2019 - 1PM-2PM - Round Dancing Class - Village On The Green - Bradenton, FL
==============================================


Click here to return to the Index
Click here to return to the top


Click here to return to the Index
Click here to return to the top






The DANCERgram E-Newsletter presented on this website is published by a square and round dancer concerned about the preservation of our dance activity. Publication of the E-Newsletter is monthly with Flashes as needed. The Editor reserves the right to edit, condense, or rewrite any submission to the E-Newsletter. Opinions expressed in the E-Newsletter or on this website are not necessarily that of the Editor or the West Coast Square and Round Dancers' Association. All new information (since the previous issue) in the E-Newsletter is highlighted in yellow. Please forward the E-Newsletter to your membership or other interested parties, or provide printed copies to your members and visitors. This website www.dancergram.com has both the E-Newsletter and additional content. If you would like a copy of the E-Newsletter emailed to you or would like your club information added, please contact the editor at sqdncfan@gmail.com


VISITOR COUNTER
Count restarted on 11-21-2018.
Count=978 on 02/03/2019
Count=1,482 (+504) on 03/10/2019
Count 2,307 (+825) on 06/05/2019
Count 3,082 (+775) on 09/05/2019
Count 4,775 (+1,693) on 01/17/2020